Dispatches – What's Really in our Air?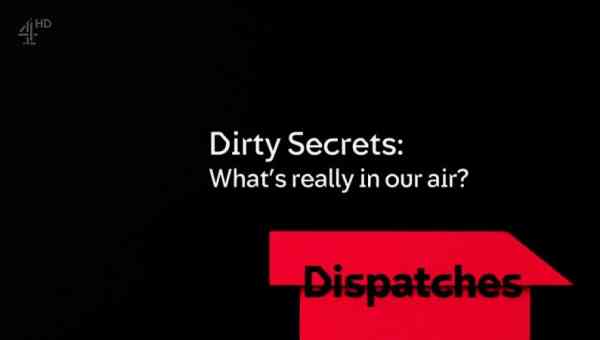 Through the music degree that I (Barn) did in the early 90s, I was asked to join the Leeds Alumni Media Group, a group of like minded professionals who meet up once a year, drink and be merry. Through this group I met Roger Corke, a veteran documentary film maker who's written and directed numerous episodes of Panorama, World in Action and Channel 4's Dispatches.
Roger called in Jan and asked if we would like to score his new film about air pollution airing in Feb.
Having never written for a project like this before I said yes.
A fascinating process, well and truly putting the 'current' in current affairs. We had about 10 days (including weekends), the program changed edit almost daily, new scenes added, sequences removed or re-edited and the dub was completed the day before transmission!
The challenge we set ourselves was to write a unifying theme and have it orchestrated in different ways to accompany different segments of the show to give it a narrative; some elements were more technical and electronic, some very emotional and acoustic, one segment in Barcelona with live guitar and percussion, each different story we gave a different musical identity to. During the day we'd be writing new segments and in the evening re-working existing segments that had been re-edited.
It was a fascinating experience, thanks Rog!
For those in the UK you can watch the episode here
http://www.channel4.com/programmes/dispatches/on-demand/63431-001