Andrew & Paul meet Evelyn Glennie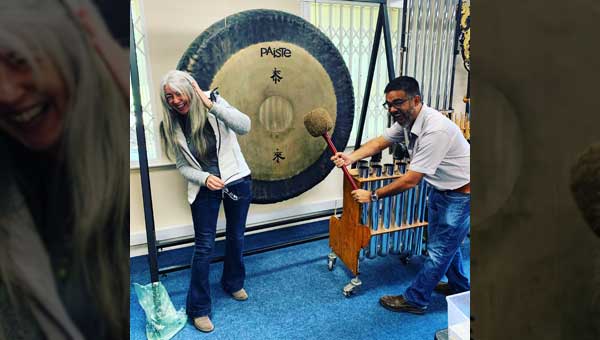 Her team contacted B&B through LinkedIn, we had no idea that she's based in Cambridgeshire. She showed us around her incredible collection of percussion instruments, some of which had been made specifically for her. We love writing for ethnic instruments, having worked with percussionists Sola Akingbola on Lego Bionicle, Pete Lockett on Brink and Hossam Ramzy on Zoo Tycoon. We hope to find a project soon we can collaborate on.
Update – we've just been asked to work on a project in the past few weeks which has an ethnic slant so fingers crossed that may happen sooner than we thought, watch this space….!