Hatton Garden Job out now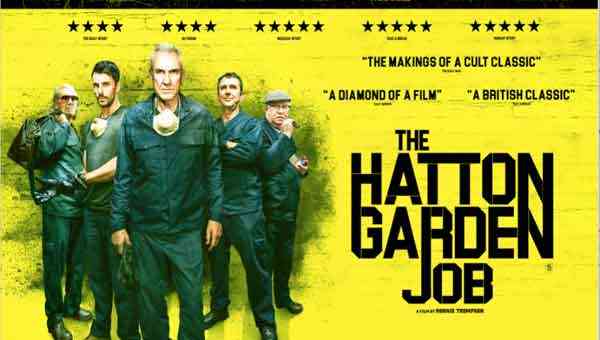 Oh the irony, our first feature film for the digital age was released in cinemas in April and virtually simultaneously on iTunes and it's a film about old folks!
Here's a clip of the film which perfectly sets the tone for the comedy crime caper.
We collaborated with music supervisor legend Lol Hammond and his composing partner Duncan Forbes on a score which we all had to write and produce in a matter of weeks! We recorded a variety of percussionists, basses, guitars, original Hammond and Rhodes keyboards, flute, violins, brass players and singers.
The film has it's tongue firmly in cheek and features a stellar cast including Matthew Goode, Clive Russell, Phil Daniels, Larry Lamb, David Calder, Joely Richardson and Stephen Moyer, we were fortunate to meet many at the premiere (silly pics of us at the premiere are on Paul's Facebook page here
If you're interested in seeing the film, the iTunes link is here