Friday Night Live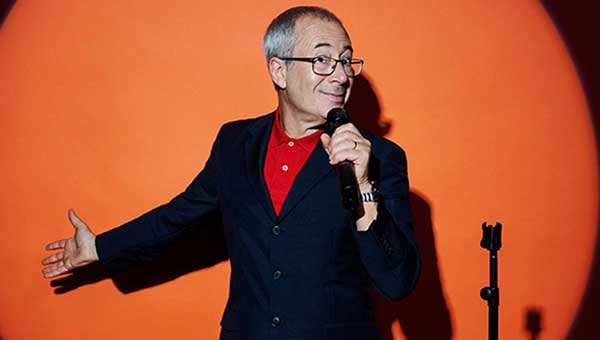 We were asked to write the music for Channel 4's reboot of Friday Night Live. The original 80s theme tune featured classic 80s sampling akin to The Art of Noise the track was written by Paul Hardcastle. For the remake they wanted a mix of old and new, so in came 8-bit computer game sounds with contemporary rhythms and some smashing dirty bass and guitar by our regular collaborator Louis Thorne.
The original show was the iconic stand up show from the 80s. It launched the careers of many household names today :- Ben Elton, Harry Enfield, Jo Brand, Julian Clary, Stephen Fry & Hugh Laurie amongst many others. The reboot featured a mix of the old guard and young up and coming comedians. We even managed to bring friends of ours to the live recording, a cracking night, the following day our poor heads…!
For those who have access to Channel 4, it can be watched here – https://www.channel4.com/programmes/friday-night-live
Here's a pic of us with Mawaan Rizwan and Barn with Ben Elton at the after party.